2023-09-19
9:59 min
GET THE LATEST SCOOP ON RABIES RISKS AND PREVENTION IN CATS. Rabies is 100% fatal in humans once clinical symptoms have appeared. So, there is no better reason to protect our loved ones, including ourselves and our pets. In this month's KITTY INSIDER, Dr. Kelly St. Denis discusses how rabies is transmitted as well as the risks associated with exposure to an infected animal. In addition, she lists some symptoms to watch out for in animals that may have contracted rabies. Plus, she describes the...
Sponsored by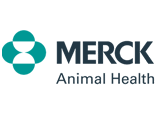 2023-08-07
22:24 min
Yoga nidra, also known as "yogic sleep," is a powerful technique from the ancient yogic tradition that induces a state of deep relaxation while maintaining awareness. Research demonstrates that those who practise yoga nidra have enhanced activation of the parasympathetic nervous system, as well as reduced symptoms of stress, anxiety, and depression. Yoga nidra offers numerous benefits for veterinary care providers, including stress reduction, improved sleep, and mind-body integration. This...
Sponsored by
Can you save Bark Lee from this emerging disease?
Bark Lee, a 3-year-old, spayed female English setter, presents with loss of appetite and vomiting, which started two days ago. Follow the evolution of her case to find out the cause and preferred treatment. Complete our case study by October 20, 2023, to be eligible to win a $50 gift card.
Test your knowledge
Sponsored by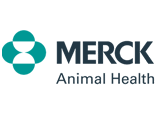 Infographic poster on tick prevention for pet owners
We've prepared this practical ready-to-share tool to help spark the conversation with your clients regarding tick prevention. Share this poster on your clinic's website and social media pages to encourage pet owners to discuss proper tick checks and tick prevention products with your veterinary team. Want to learn more about tick Infestation patterns of Ixodes scapularis and Dermacentor variabilis on dogs and cats? Watch this video as Sydney DeWinter, a PhD student in the Department of...
Download tool
Sponsored by
"Do I really have to bathe my cat?": Dermatopical use and client compliance
Dermatopicals are an essential part of a dermatology treatment plan in companion animals to treat and prevent infection, repair a disrupted skin barrier and cleanse the skin. However, they are sometimes forgotten based on the perception of client compliance. During this webcast, learn from veterinary dermatologist, Dr. Charlie Pye, as she discusses: the use of dermatopicals, including the multiple options available; the ways to simplify the decision process; some of the barriers to...
Watch
Sponsored by