2023-01-13
9:38 min
GET THE LATEST SCOOP ON FELINE PATIENT CARE THROUGH CAT FRIENDLY PRACTICE PRINCIPLES Did you know that 50% of pet owners won't take their cats to see the veterinarian due to concerns that the experience may negatively affect their favourite feline's wellbeing? Not to mention how it might impact their own stress level. In a cat-friendly practice, veterinary professionals try to understand and interpret a cat's emotional state, while appropriately responding to it. In this month's Kitty...
Sponsored by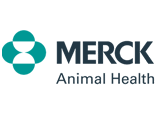 2023-01-27
20:18 min
The practice of mindfulness meditation has been shown to reduce burnout, enhance self-care, decrease mistakes, and improve focus among healthcare providers. When practiced routinely, mindfulness also has mental and physical health benefits including reduced depression and anxiety, enhanced energy, and improved cardiovascular health. This 20-minute mindfulness meditation session is brought to you by Thrive! and guided by Marie Holowaychuk, DVM, Dipl. ACVECC, CYT. Listen to Dr. Marie's voice as...
Sponsored by
Help, he can't breathe! Respiratory distress in a dog following motor vehicle trauma.
Loris, a 2-year-old male, castrated Husky, presents as an emergency at your clinic after being struck by a motor vehicle 15 minutes prior to arrival. The owner witnessed the event and reports that Loris was ambulatory, urinated on himself at the time of trauma and is now having difficulty breathing. Follow the evolution of his case to find out what steps were taken to save him.
Test your knowledge
Sponsored by
Increasing compliance through collaborative care
As RVT Senani Ratnayake explains in her own inimitable way, pet dental health month does not mean that teeth are just important THIS month. Rather, it presents us with an opportunity to raise awareness about a topic that affects virtually every pet… and that can cause significant health problems if unaddressed. Watch this engaging video to find out: What is meant by "collaborative care."How to get your team on-board and aligned on the benefits of oral care. How to talk to clients about their...
Watch
Sponsored by
Vaccination conversations on CommuniVET: Part 3 - Gaining alignment on a clinic vaccination plan
Are you a general practice veterinarian? If so, join the third and final session of a three-part webcast series to discuss companion animal vaccination protocols with your peers.Dr. Enid Stiles and Dr. Melanie Normand are general practitioners who have a special interest in vaccination and will lead a unique and innovative discussion with the audience on vaccination issues raised by CommuniVET™ members in a recent survey. This final instalment will focus on how to get your team and clients on...
Watch
Sponsored by