2023-05-16
09:59 min
GET THE LATEST SCOOP ON LEPTOSPIROSIS IN CATS. Leptospirosis is a common disease among dogs, but can cats be infected too? In this month's Kitty Insider, Dr. Kelly St. Denis discusses the risks of leptospirosis in cats. She also looks into clinical signs and testing methods to assist with diagnosis, in addition to treatment and prevention recommendations to help keep our beloved feline patients healthy and safe.
Sponsored by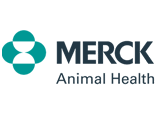 2023-04-05
07:57 min
Feeling stressed about a conversation with a difficult client? Or anxious before going into a challenging surgery? Or stuck ruminating on a tense moment with a coworker that occurred the day before? Breathing exercises are a simple and easy way for you to calm your central nervous system and deactivate the fight or flight response. Watch this video and listen as veterinary wellness advocate and Thrive! collaborator, Dr. Marie Holowaychuk guides you through FIVE quick breathing exercises that...
Sponsored by
Upcoming live webcasts
Stay tuned! More live webcasts coming soon.
Shining a light on Cheddar's wound
Cheddar, a 5-year-old neutered male Cornish Rex, presents with a non-healing wound on the left hock as well as for continued management of overgrooming of his caudal ventral abdomen and the tip of his tail. Follow the evolution of his case to find out the cause of his wound and preferred treatment.
Test your knowledge
Sponsored by
Feline blood pressure management decision tree
The decision tree illustrates feline hypertension therapy guidelines based on systolic blood pressure (SBP) values. This practical tool can be used in your clinic to help facilitate diagnostic decisions, formulate treatment recommendations, and determine re-evaluation timelines related to feline blood pressure management. It also includes a flow chart for the treatment of hypertension and proteinuria in cats with chronic kidney disease when comparing normotensive and hypertensive cases. Want...
Download tool
Sponsored by
Tips and tools to facilitate nutritional conversations
When well-meaning pet owners become entrenched in and confused by certain feeding practices, strong communication techniques can enhance nutritional discussions in the examination room. During this webcast, Dr. Martha G. Cline will review communication skills and tools to help turn potentially contentious conversations into effective ones. After this session, participants will be able to: Recognize the three aspects of communication (content, process, and perceptual) and how to apply these...
Watch
Sponsored by