2023-03-15
11:10 min
GET THE LATEST SCOOP ON UROLITHIASIS IN CATS. Is surgery the best method for eliminating feline uroliths? Are there less invasive alternatives to consider? In this month's Kitty Insider, Dr. Kelly St. Denis explores the nutritional dissolution of feline uroliths as an alternative to surgical intervention. She also discusses the types of bladder stones that veterinary teams might encounter, signs and symptoms they should look for, how to assess and diagnose uroliths, and whether diet changes...
Sponsored by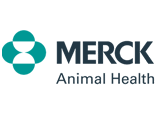 2023-01-27
20:18 min
The practice of mindfulness meditation has been shown to reduce burnout, enhance self-care, decrease mistakes, and improve focus among healthcare providers. When practiced routinely, mindfulness also has mental and physical health benefits including reduced depression and anxiety, enhanced energy, and improved cardiovascular health. This 20-minute mindfulness meditation session is brought to you by Thrive! and guided by Marie Holowaychuk, DVM, Dipl. ACVECC, CYT. Listen to Dr. Marie's voice as...
Sponsored by
The Dental Dilemma: How you communicate with Vinny's owner may help (or hinder) his oral health!
Vinny is a 6-year-old, neutered, Kelpie cross. His owner, Nick, is with him today for an annual wellness check, vaccines and baseline blood work. Follow the evolution of his case to find out how to promote a collaborative approach to health care with clients using key skills. Complete our case study by March 16, 2023, to be eligible to win a $50 gift card.
Test your knowledge
Sponsored by
Ready-to-share infographic posters to help make pet owners aware of some dangerous household products to keep away from their cat or dog
Cat and dog owners need to know how important it is to pet-proof their homes by making sure to securely store any dangerous items or place them out of reach. We have prepared infographic posters highlighting DANGEROUS HOUSEHOLD PRODUCTS FOR CATS and DOGS to encourage pet owners to ask your veterinary team for insight on what items, food, or plants could unintentionally harm their cat or dog, and on how to recognize if their pet has ingested something toxic. These are great tools to share on...
Download tool
Canine osteoarthritis: How we can work together to simplify a complex problem
OA is the number one cause of chronic pain in our pets. In this webcast, Dr. Tom Gibson will discuss a practical approach to managing OA in dogs using the updated AAHA Pain Management Guidelines. He will explore the five key elements for ensuring the optimal OA management approach: Involving the whole team to best manage chronic pain;Reviewing available tools for assessment of pain;Involving the pet owner;Starting early with a multimodal approach, which involves both pharmacological and...
Watch
Sponsored by