2022-06-08
11:15 min
How do you handle tough cases and difficult situations in your clinic? Does everyone just vent to their colleagues when they need to or is there a safe space where team members can share their frustrations and traumatic experiences? Our Practice Playbook expert, Dr. Shona Kowtecky explains how to implement low-impact debriefing in your practice, so team members can learn how to properly share their stories with the right person, at the right time, and in the right way.
Sponsored by
2022-05-30
01:00 min
Mindfulness is a mental state attained by focusing on the present and acknowledging and accepting any thoughts, feelings, or bodily sensations that come up without judgment or reactivity. Research demonstrates a wide array of physical and mental health benefits when practising mindfulness, which can be done using breathing exercises, meditation, body scans, or other grounding techniques.
Sponsored by
When weight loss gives Layla back her zest for life
Layla, a 25-kg spayed 6-year-old female Shetland sheepdog, was brought to the referral centre at the department of orthopedic surgery after showing lameness in her hind limbs for 1 ½ years. The radiographic examination of the hind limbs indicated some concerns. Follow the evolution of her case to find out what steps were taken to ensure her wellbeing. Complete our case study by July 29, 2022, to be eligible to win a $50 gift card.
Test your knowledge
Sponsored by
Algorithm for diagnosing polyuria-polydipsia (PU/PD) in cats
A simplified algorithm is presented to confirm the etiology of polyuria and polydipsia (PU/PD) in cats. Differential diagnoses for PU/PD are less common in cats than in dogs. The most common diagnoses are diabetes mellitus, chronic kidney failure, and hyperthyroidism. As such, in the vast majority of cases, a diagnosis can be reached with basic blood work, including a total thyroxine (T4) test and a urine test. The algorithm begins with a medical history, which is a very important step to...
Download tool
Sponsored by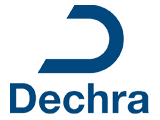 Vaccination conversations on CommuniVET: Part 1 - 2020 AAHA/AAFP Feline Vaccination Guidelines
Watch the first of a three-part webcast series discussing companion animal vaccination protocols. During each webcast, two general practitioners who have a special interest in vaccination will lead a unique and innovative discussion-based forum that will focus on vaccination issues raised by CommuniVET™ members during a recent survey. Our first conversation will have Dr. Enid Stiles and Dr. Melanie Normand focus on these key aspects of the 2020 AAHA/AAFP Feline Vaccination Guidelines: Feline...
Watch
Sponsored by