2022-09-06
07:00 min
It's a common scenario, particularly in healthcare settings such as veterinary medicine. You have a star employee, a top performer – whether it's a veterinarian, technician or other member of your support team. This person might have consistent practice-leading production numbers or brilliant surgical skills. Maybe they've been with you so long they know the ins and outs of your protocols and procedures like the back of their hand and are able to do the work of two people. They might be the...
Sponsored by
2022-08-30
01:00 min
Healthy boundaries are prudent to preserving relationships, coping with stress, and preventing burnout. Setting boundaries can feel uncomfortable and intimidating for veterinary professionals who are often people pleasers used to prioritizing others' needs before their own.
Sponsored by
Is midazolam the best solution for Iork's emergency?
Iork, a 9-month-old female spayed Yorkshire Terrier, weighing 2 kg, presented to the emergency service for acute weakness with vomiting and diarrhea following ingestion of a roast pork bone 36 hours ago. Despite aggressive resuscitation efforts, Iork is still in a shock state. Follow the evolution of her case to find out what steps were taken to save her. Complete our case study by October 7, 2022, to be eligible to win a $50 gift card.
Test your knowledge
Sponsored by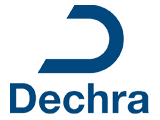 Infographic poster on how to best prevent heat stroke
We've prepared this practical ready-to-share tool to help spark the conversation with your clients and improve their awareness regarding dog safety during summer months. This tool highlights the types of dogs most vulnerable to heat, signs of overheating and practical tips to help keep dogs cool in the summer. Share this poster on your clinic's website and social media pages to inform pet owners on how to notice and prevent heat stroke in their loyal companion.
Download tool
Vaccination conversations on CommuniVET: Part 2 - Newly published 2022 AAHA Canine Vaccination Guidelines
Are you a general practice veterinarian? If so, watch the second session of a three-part webcast series to discuss companion animal vaccination protocols with your peers.Dr. Enid Stiles and Dr. Melanie Normand are two general practitioners who have a special interest in vaccination and will lead a unique and innovative discussion with the audience on vaccination issues raised by CommuniVET™ members in a recent survey. They will discuss tips from the 2022 AAHA Canine Vaccination Guidelines,...
Watch
Sponsored by