2023-11-17
08:37 min
GET THE LATEST SCOOP ON FELINE IDIOPATHIC CYSTITIS AND THE ROLE OF STRESS IN THE DISEASE From the moment a cat sets its first paw in a new environment, ensuring their well-being involves meeting some unique needs. Cats thrive when they feel safe in their territory, maintain consistent routines, have access to a reliable and ample supply of resources, and experience minimal disturbances from intruders that could compromise their sense of security and access to essential resources. In this...
Sponsored by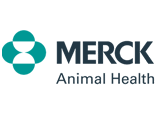 2023-11-09
16:06 min
Despite the busyness of veterinary practice, much of our days can be spent sedentary, sitting in front of a computer returning client calls or completing medical records. Long periods spent at our desk can lead to muscle soreness or tightness and the accumulation of stress in our body. Ensuring that you move your body by standing up, changing positions, or stretching every 20-30 minutes is key to preventing stress buildup or tension in the body. During this 15-minute video, Dr. Marie...
Sponsored by
Frolicking in the wild: Nancy's wormy adventure
Nancy is a two-year-old, spayed female boxer. She presented to your veterinary clinic with complaints of diarrhea, which was noted to have started about three days ago, and the owner said she seemed a bit off. Follow the evolution of her case to find out what is causing her symptoms. Complete our case study by December 15, 2023, to be eligible to win a $50 gift card.
Test your knowledge
Sponsored by
Infographic poster on tick prevention for pet owners
We've prepared this practical ready-to-share tool to help spark the conversation with your clients regarding tick prevention. Share this poster on your clinic's website and social media pages to encourage pet owners to discuss proper tick checks and tick prevention products with your veterinary team. Want to learn more about tick Infestation patterns of Ixodes scapularis and Dermacentor variabilis on dogs and cats? Watch this video as Sydney DeWinter, a PhD student in the Department of...
Download tool
Sponsored by
Mistakes happen: Coping compassionately when things crumble
Mistakes are a normal part of veterinary practice and often result in guilt, shame, or blame. These situations frequently lead to negative self-talk or avoidance behaviours that cause individuals to withdraw from work or exit the profession altogether. During this webcast, veterinary wellness advocate and Thrive! collaborator, Dr. Marie Holowaychuk will cover practical strategies for dealing with mistakes in veterinary practice and demonstrate the benefits of positive self-talk and...
Watch
Sponsored by