2022-05-09
05:00 min
In 2019, Dr. Andy Roark sent out a survey that would shine a light on something that impacts all of us in the veterinary profession. It allowed him to test his theory that some of the darkest moments for a veterinary professional come at the end of a long, challenging shift. His survey garnered over 8,000 responses. When asked "if you were alone in your veterinary clinic and needed to access the controlled drugs, could you do so?", 71% of respondents said they could access the controlled...
Sponsored by
2022-04-28
1:00 min
Mistakes are inevitable in veterinary practice, because we are human. Sometimes mistakes are made that do not reach the patient (near-miss) or they reach the patient but do not cause harm (harmless hit). Other times an error causes harm to the patient resulting in an adverse event. Test your knowledge regarding the impact of adverse events on the well-being of veterinarians.
Sponsored by
To sample or not to sample… That is the question!
Alfie is a 5-year-old, neutered, male West Highland white terrier with a chronic history of pruritus and otitis. After multiple restriction diet trials failed to improve his condition, Alfie was started on oral cyclosporine every 48 hours, which helped to manage his case for a year. He started to become itchy again 6 weeks ago. Follow the evolution of his case to find out the best course of action. Complete our case study by June 24, 2022, to be eligible to win a $50 gift card.
Test your knowledge
Sponsored by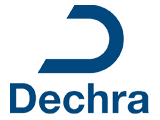 Handling difficult conversations with clients on pet weight loss
Registered veterinary technologist, Becky Taylor welcomes client Leanne and her overweight cat Lucy to talk about diet and weight loss. During this 'real-life' consultation*, Becky shows how she usually approaches a conversation with her clients when addressing this delicate subject. She demonstrates core communication skills while discussing food options, feeding schedules, activity levels, obesity health risks, and much more. Watch the full video for the most impact or if you're tight on...
Watch
Sponsored by
Old joints, new ideas: Understanding feline arthritis and how to manage it in daily practice
With enough time, all joints will develop arthritis including those of the purrfect, yet subtle, cat. But are we, as practitioners, doing enough to help these cats age gracefully? During this webcast, Dr. Liz Ruelle will summarize what we currently know about feline osteoarthritis as well as how this crazy cat doctor manages OA in her feline patients with a focus on communication, compliance, and current and upcoming treatment options. Following our feline specialist' CE-accredited...
Watch
Sponsored by