2023-01-19
90:00 min
Join us on March 1 at 7 p.m. (EST) to learn more about how to best manage OA in dogs. OA is the number one cause of chronic pain in our pets. In this webcast, Dr. Tom Gibson will discuss a practical approach to managing OA in dogs using the updated AAHA Pain Management Guidelines. He will explore the five key elements for ensuring the optimal OA management approach: Involving the whole team to best manage chronic pain;Reviewing available tools for assessment of pain;Involving the pet...
Sponsored by
2023-01-18
60:00 min
Join us on February 15 at 7 p.m. (EST) as we use these professional resources as a guide to revisit why parasite prevention is important in your practice. After three years of in-clinic survival during the COVID-19 pandemic, revisiting your clinic's parasite surveillance and prevention protocol is a quick and effective way to build and restore team trust and culture while also providing optimal preventive patient care. The Canadian Parasitology Expert Panel (CPEP) and the Companion Animal...
Sponsored by
2023-01-05
90:00 min
Join us on February 8 at 9 p.m. (EST) to learn more about how to best manage OA in dogs. We have an opportunity to partake in the journey of every arthritic pet. Having an affinity for arthritis management allows us to appreciate different perspectives and incorporate a variety of components into multimodal patient care. During this webcast, Dr. Tara Edwards will focus on life at home for the arthritic pet and will include further discussion on lifestyle adjustments, environmental...
Sponsored by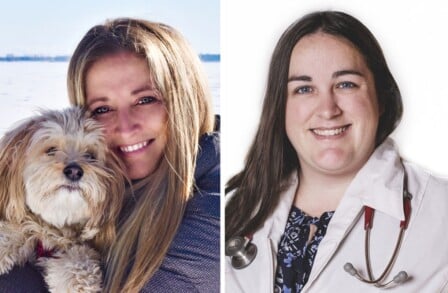 2022-12-13
56:00 min
Are you a general practice veterinarian? If so, join the third and final session of a three-part webcast series to discuss companion animal vaccination protocols with your peers.Dr. Enid Stiles and Dr. Melanie Normand are general practitioners who have a special interest in vaccination and will lead a unique and innovative discussion with the audience on vaccination issues raised by CommuniVET™ members in a recent survey. This final instalment will focus on how to get your team and clients on...
Sponsored by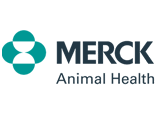 2022-12-12
01:01:42 min
By midlife, approximately 50% of adults will have or have had a mental illness. Mental health is something that all individuals have and it exists on a continuum ranging from excelling to in crisis. Given the stressors that veterinary teams experience and their susceptibility to psychological distress, strategies for thriving mental health are necessary. During this webcast, veterinary wellness advocate and Thrive! collaborator, Dr. Marie Holowaychuk will share her expertise and provide...
Sponsored by
2022-12-09
60:00 min
Early prevention of periodontal and dental disease is essential for cats. During this webcast, feline specialist Dr. Elizabeth Ruelle will summarize the day-to-day strategies of a crazy cat doctor as she navigates the world of felines and clients in a regular clinic setting determined to maximize compliance and minimize team stress. She will address all life stages and tackle key points such as: Dental care from kittens to adult cats;The current perspective on home dental care;The most common...
Sponsored by
2022-11-14
59:34 min
There is a misconception that indoor cats don't get internal or external parasites. In part this seems to stem from the belief in a mystical bubble that indoor cats live in, protecting them from all infectious diseases. During this webcast, feline specialist Dr. Kelly St. Denis will explore the many truths about cats and parasites.
Sponsored by
2022-11-13
60:00 min
The tick population has expanded in recent years, and the diseases they carry have become more prevalent. During this webcast, Dr. Katie Clow will present an overview of the current status of tick populations in Canada, as well as the data on pathogen risks.
Sponsored by
2022-11-12
01:00:00 min
Indoors or outdoors, all cats need preventive health care and vaccination. Designing the right vaccine protocol for each cat can be challenging, but the biggest challenge is getting them into the practice in the first place. This webcast will focus on feline vaccine protocols and how to use cat-friendly techniques to create a more positive visit that gets them coming back again and again! Cat Friendly publications now available!
Sponsored by