2023-12-13
60:00 min
Join us on December 13 at 7 p.m. (EST) as we discuss harnessing the power of POCUS for your practice. Point of care ultrasound (POCUS) techniques represent a fast straightforward means to monitor and diagnose equine patients. Inexpensive pocket ultrasound devices are increasingly being used as 'an extension of the stethoscope' to answer focused clinical questions. During this webcast, Dr. Claire Underwood will cover some of the devices available along with techniques for equine abdominal...
2023-08-23
01:26:26 min
In this webcast hosted by Dr. Alycia Chrenek, Dr. Jeff Caswell will provide an overview of Mycoplasma bovis pneumonia, arthritis, and otitis in beef and dairy calves, and individual-animal diagnosis. While he briefly touches on some details about the bacterium and its interaction with the calf's immune response, his presentation focuses on the different diseases caused by M. bovis. He discusses their clinical and pathologic appearance, as well as various approaches to individual-animal...
Sponsored by
2023-09-21
57:40 min
In lieu of contracted native beef cattle feeder supply and unwillingness of packers to harvest native Holstein steers, beef x dairy cross steers and heifers represent an important class of cattle on feed. As beef x dairy cattle make up an increasing proportion of cattle on feed research into performance, carcass attributes and expected health outcomes represent important areas of discovery. This presentation will aim to summarize the current cattle feeding landscape in North America, the...
Sponsored by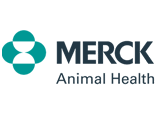 2023-11-17
1:00 min
Sponsored by