2021-11-25
54:31 min
The most common cause of poor performance in exercising horses is exertional rhabdomyolysis. In this session, you will learn to differentiate between causes of equine myopathies. You will familiarize yourself with the diagnostic approach and formulate appropriate treatment regimens for common exertional myopathies.
UPCOMING LIVE WEBCAST
2021-11-30
60:00 min
Join us on Tuesday, November 30th at 3 p.m. (EST), as we review key concepts in equine anesthesia. During this webcast, Dr. Daniel Pang will provide updated information regarding equine anesthesia and sedation procedures, including: drug protocol options and pharmacology: selection of drugs for sedation and anesthetic premedication, options for induction and short-term maintenance of general anesthesia;cardiorespiratory physiology: impact of sedation and anesthesia on the...
Sponsored by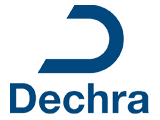 2021-10-18
59:28 min
Gastric ulcers are a common disease in horses, affecting up to 95% of equine athletes. In this one-hour webcast, Dr. Tan explores the latest developments on Equine Gastric Ulcer Syndrome. You will learn to classify and grade gastric ulcers, explore risk factors, and differentiate gastric ulcers from other common conditions such as hindgut ulcers. Learn to tailor and prioritize the latest in diagnostic and treatment options, and how to advise clients on prognosis and prevention.
2021-11-20
01:00 min
You are examining a 19-year-old Draft cross gelding for lameness. You notice he has a body condition score of 5/9, a cresty neck and fat pads above the tailhead. Radiographs reveal 5 degrees rotation in the left front P3. He has a thick, long hair coat. His physical examination is otherwise within normal limits.
2021-10-17
01:00 min
You evaluate a horse for swelling on the left forelimb. Using ultrasonography, this swelling is confirmed to be tenosynovitis within the common digital extensor tendon sheath. There are multiple sheaths that surround the extensor tendons at the level of the carpus. Tenosynovitis within the extensor tendon sheaths can occur secondary to trauma or a penetrating wound.
2021-10-17
01:00 min
You are examining a 12-year-old Appendix gelding for lameness. He has a body condition score of 7/9; it is difficult to feel his ribs and he has fat pads behind the shoulder and above the tailhead. He is sensitive to hoof tester pressure at the toe of both front feet. He is kept outside on grass in the daytime and inside at night on hay. The owner declines further diagnostic testing.