UPCOMING LIVE WEBCAST
2023-01-24
60:00 min
Join us on February 10 at 2 p.m. (EST) as we develop additional skills and knowledge in equine dentistry. During this webcast, Dr. Leah Limone will review how to complete a thorough oral/dental examination. She will also explore normal vs abnormal anatomy, and go over radiographic views to take to help diagnose areas of dental disease.
2022-11-29
20:31 min
In this podcast, Dr. Joelle Jobin, licensed clinical psychologist and horse owner for over 30 years, discusses the importance of managing client expectations in your veterinary practice. She reviews challenges in setting boundaries, particularly for entry-level veterinarians, and provides practical strategies to handle situations in which boundaries are crossed. She also talks about balancing patient care, client satisfaction, and the need for personal time, and warns about the pitfalls of...
Sponsored by
2022-11-14
38:54 min
Not all cryptorchid castrations can or need to be performed in a hospital setting. During this webcast, Dr. Aimie Doyle discusses the approach to attempting cryptorchid castration in the field.
2022-10-26
50:53 min
Castration remains one of the most stressful procedures for many field veterinarians. During this one-hour webcast, Dr. Aimie Doyle discusses how to deal with both major and minor complications associated with equine castration in the field.
2022-10-26
20:50 min
Dr. Léguillette and Dr. Viel discuss the do's and don'ts of managing equine asthma. They explain why mucopurulent discharges from the nose rarely call for a course of antibiotics, and why the use of antihistamines alone will not likely control clinical signs of asthma. They review the role of bronchodilators in managing equine asthma as well as the use and preferred mode of administration of corticosteroids. They also provide an overview of Aservo™ EquiHaler™, an intranasal inhaler containing...
Sponsored by
2022-09-29
60:00 min
During this webcast, Dr. Daniel Pang and Dr. Shannon Lockhart will review key concepts and options for equine field anesthesia, including: common drug choices for field anesthesia, with a discussion of their advantages and disadvantages;differences between midazolam and diazepam, and their impact when included in the anesthetic protocol;options for extending general anesthesia under field conditions; and,anesthetic monitoring: assessing depth of anesthesia and monitoring equipment.
Sponsored by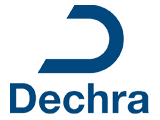 2022-09-29
13:42 min
Dr. Léguillette and Dr. Viel discuss the chronic nature of equine asthma and the critical role that environmental factors like pollen, road dust and environmental dust play as asthma triggers. They stress the importance of environmental correction to minimize exposure to allergens and review regional differences in environmental issues faced by horses with this condition. They also provide practical tips to manage environmental conditions that contribute to equine asthma.
Sponsored by
2022-09-27
03:20 min
Harnessing growth factors from platelets enhances wound healing and improves tissue organization in equine athletes. With Dechra's ProVet® APC, which weighs only 2 kg, collection, processing and reinjection of platelet-rich plasma (PRP) can all be done stall side. Key features of Dechra's ProVet® APC (Autologous Platelet Concentrate) system: Lightweight and portableProcessing time can be as fast as 90 secondsDelivers platelets, growth factors, and anti-inflammatory proteins Watch this short...
Sponsored by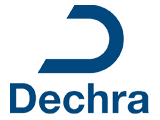 2022-08-30
12:44 min
Dr. Léguillette and Dr. Viel discuss the high prevalence of equine asthma – formerly known as inflammatory airway disease or recurrent airway obstruction – and which horses may be affected by this condition, as well as why it may be underdiagnosed. They also emphasize the negative impact that tracheal mucus can have on the performance of race horses, and review the role of bronchoalveolar lavage in the diagnosis of equine asthma.
Sponsored by