Feel like a little bit of binge watching? Access all of CommuniVETTM's video content on Vet TV!

Introducing the Practice Playbook For many veterinary professionals, the financial and management aspects of their practice may seem daunting. We've got you covered! Develop new practice management skills and up your game with our new Practice Playbook, a monthly series that will focus on the tactics and strategies you need to expand your knowledge base and optimize your business. Our expert coaches are in your corner to provide you with cues to tackle parts of your business you might be less...
Sponsored by
In this video, Dr. Sharon Quinn of Smart.Vet shares her point of view on telehealth consultations for weight management patients. She shares her best practices and explains the advantages of using telemedicine as well as the steps to be taken to start using a telemedicine platform in your clinic. Becky Taylor, RVT, MA, also shares her insight about how to engage with pet owners using telemedicine and to create a connection with them, so weight management can be as effective virtually as it is...
Sponsored by
Continued daily dental care at home might seem daunting for some pet parents. In this short video, Becky Findley, RVT, VTS (Dentistry), describes our complete dental toolkit and shares a few hygiene tips to help you motivate owners in adopting a daily dental routine for their pet. Download these tools to support your team in making pet parents aware of how preventative dental hygiene is beneficial to their pet's overall health. Poster Coupon Raise awareness about daily dental care by...
Sponsored by
2021-01-23
Probiotics are live bacterial supplements that can benefit the host animal by modifying its intestinal microbial balance. This balance is an important factor in regulating immune function and general GI health. It may also play a role in behaviour modification, specifically anxiety, through the gut-brain axis. In this webcast, Dr. Harris describes the characteristics of a safe and effective probiotic while explaining when and how to use such supplements. The research presented demonstrates how...
Sponsored by
2021-01-22
In this webcast, Drs. Chalhoub and Boysen discuss how the diagnosis of CKD has gone from waiting for clinical signs and azotemia to develop, to being able to diagnose renal disease very early. And, maybe even to predict which animals will develop kidney disease. The discussion will focus on new CKD pathophysiology concepts and testing developments, as well as how this impacts everyday clinical management of CKD patients. Part 2 Chronic kidney disease: The evolution of evidence-based treatments...
Sponsored by
2021-01-20
Do your emotions sometimes get the best of you? Our interactions with clients have changed dramatically over the last year. Not only are many of them virtual or curbside, but emotions are often heightened due to ongoing restrictions consequent to the pandemic. These difficult exchanges have led to anxiety and stress among veterinary team members, resulting in psychological distress and job dissatisfaction. During this webcast, veterinary wellness advocate and Thrive! collaborator, Dr. Marie...
Sponsored by
2021-01-19
With the chaos of the past months, veterinary teams have been stretched thin more than ever (understatement!). COVID-19 has affected our ability to see our patients on a regular basis to ensure that their vaccinations are up to date, as well as suited to their regional and lifestyle risk factors. Take advantage of a unique opportunity to get guidance on vaccination from our panel of Canadian experts. Join our guest speakers to: Review principles of vaccination, regional considerations and...
Sponsored by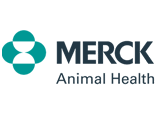 2021-01-18
Watch this on-demand webcast as Dr. Greco discusses current recommendations on the diagnosis, treatment, monitoring, and potential complicating factors of diabetes mellitus in dogs and cats. She will also provide details on recent advances in monitoring this disease, and in the understanding of underlying causes, such as dietary, exercise, and insulin treatment considerations. Tune in for this update and: Explore the pathogenesis of diabetes mellitus type 1 and 2 in dogs and cats.Learn about...
Sponsored by
Hill's nutritionists and veterinarians developed Prescription Diet™ Metabolic clinical nutrition, specially formulated to support pet weight management. Find out how this clinically proven diet works with each pet's unique metabolic response to burn excess body fat and affect calorie utilization. For more information about Hill's™ Prescription Diet™ Metabolic, contact your Hill's representative. This content is sponsored and does not necessarily reflect the views of CommuniVET™.
Sponsored by