Feel like a little bit of binge watching? Access all of CommuniVETTM's video content on Vet TV!

2021-07-14
07:32 min
Why should a digital tool kit be part of your communication strategy? The more we can communicate through a variety of channels, i.e. social media, emails, on-hold messaging, etc., the more we can spread the message about how important routine vaccines are for pets. Not only does the content included in a digital tool kit serve to support your communication efforts, but it is also designed to further educate pet owners on vaccination, as well as raise awareness, in hopes of ensuring compliance...
Sponsored by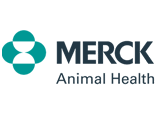 2021-07-09
07:25 min
Get some strategic advice on how you can work better, but not necessarily harder, using digital media. During this 5-episode weekly series, veterinary industry consultant and speaker, Senani Ratnayake, BSc, RVT, will discuss ways to optimize the use of your digital communication channels to convey the importance of vaccination to pet owners. In this week's episode, we're talking about "The Importance of communication when it comes to vaccines". Looking for tips on how to include digital media...
Sponsored by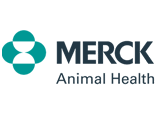 2021-07-08
1:00:17 min
One of the greatest challenges in feline practice is to get a sick cat to eat! In this presentation, Dr. Delmain discusses the factors that generate appetite in cats and presents a multimodal approach to treating inappetent felines. She also covers dietary and environmental modifications to increase food intake and talks about pharmacological options. This webcast will help you gain an understanding of: the mechanisms of appetite in healthy cats;the external factors that can increase food...
Sponsored by
2021-07-06
01:00:32 min
In Canada, Echinococcus multilocularis had never been reported in a dog before 2009. There have since been multiple cases of alveolar echinococcosis in dogs throughout the country. In this presentation, parasitology specialist Dr. Andrew S. Peregrine will provide a summary of these canines cases, as well as of human cases reported over the same period. He will also discuss strategies to reduce the risk of infection in dogs and people.
Sponsored by
2021-06-21
19:28 min
Once you reach the major leagues, your practice might experience a common and constant challenge: seasonality. Are your busier months putting massive demands on your team and operations, while slower months are having you wrestle with your cash flow? So, how can you downplay the peaks and troughs of seasonal business at your clinic? Our Practice Playbook experts, Senani Ratnayake, Aaron Eckler, and Dr. Saye Clement from Vet Alliance, share great advice and tactics to help reduce the demands on...
Sponsored by
2021-06-03
01:05:44 min
In this presentation, Dr. Spears reviews the importance of intestinal bacteria on the maintenance of digestive health. She also evaluates the use of probiotics to modulate immune health as well as to improve fecal quality and dietary modulation of intestinal bacteria - using prebiotics and prebiotic fibers - to maintain gastrointestinal health in dogs and cats. In addition, she discusses the benefits of synbiotics and current research supporting FortiFlora® SA (Enterococcus faecium SF68 and...
Sponsored by
2021-06-02
56:52 min
Have you thought about using endoscopy in your veterinary practice? If so, here's your chance to explore the economic value of offering endoscopy in a small animal general veterinary practice. In this presentation, Dr. Brian Evans will review the evidence-based benefits of laparoscopy for the patient and the small animal general veterinary practice, including the use of rigid endoscopy to perform laparoscopic surgery. During this webcast, he will look into the following topics: Overview of...
Sponsored by
2021-06-01
59:21 min
In this presentation, parasitology specialist Dr. Andrew Peregrine will review the most current information available on the risk of ticks and tick-borne diseases in companion animals across Canada, as well as the recommendations from the 2018 ACVIM consensus statement on Lyme disease in dogs and cats, including: the utility of routine screening;the management of seropositive animals;prevention strategies.
Sponsored by
2021-05-20
31:39 min
The emotional side of being a veterinary professional can be quite intense! It's hard enough having to deal with your own feelings, let alone those of your colleagues or clients. So how can you manage? Perhaps you're looking for ways to overcome negativity or anxiety throughout the workday when dealing with a variety of situations, some more difficult than others. In this Facebook Live session, veterinary wellness advocate Dr. Marie Holowaychuk answers more excellent questions regarding...
Sponsored by