Feel like a little bit of binge watching? Access all of CommuniVETTM's video content on Vet TV!

2022-05-10
55:29 min
Cats are notoriously fussy about their food. So, it is easy to imagine the additional struggle sick cats in hospitals and cats with chronic health conditions must face with their intake and appetite. During this webcast, Dr. Jinelle Webb, internal medicine specialist, and Dr. Kelly St. Denis, feline specialist, will explore the challenges of encouraging appetite and maintaining intake for both the hospitalized patient and the cat with chronic health issues.
Sponsored by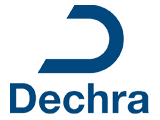 2022-04-28
01:38:47 min
Feline osteoarthritis is underdiagnosed and the cause of chronic pain for many of our feline patients. In this webcast, Dr. Elizabeth O'Brien will look into how assessing cats for arthritis and diagnosing the disease is much easier than one would think, and treatment options are numerous and successful. So let's all work together to make a difference in the lives of our feline patients by learning how to better diagnose and treat OA because "cats aren't just old, they are sore". Following our...
Sponsored by
2022-04-28
01:39:07 min
With enough time, all joints will develop arthritis including those of the purrfect, yet subtle, cat. But are we, as practitioners, doing enough to help these cats age gracefully? During this webcast, Dr. Liz Ruelle will summarize what we currently know about feline osteoarthritis as well as how this crazy cat doctor manages OA in her feline patients with a focus on communication, compliance, and current and upcoming treatment options. Following our feline specialist' CE-accredited...
Sponsored by
2022-04-27
1:00:02 min
Nervous about your first year in practice? During this webcast, Dr. Saye Clement talks about how to become a great veterinarian. With over 28 years of clinical experience, she is currently practising at Carling Animal Hospital in Ottawa. She has spent the majority of her career as a hospital co-owner and serving as the medical director. Her professional life has also included stints in emergency practice and as a self-employed locum.
Sponsored by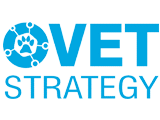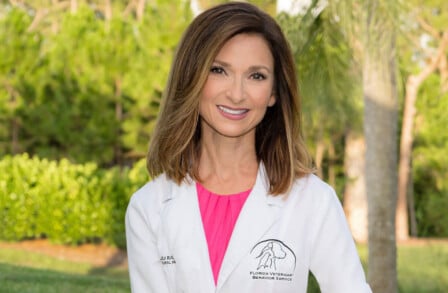 2022-04-20
01:16:39 min
Fear, anxiety, and stress underlie or contribute to almost all of the behaviour problems seen by veterinarians. During this webcast, featuring Dr. Lisa Radosta, you will learn how fear, anxiety, and stress affect overall patient health and well-being and how to approach these cases in clinical practice. Separation anxiety and noise phobia, two common behavioural presentations that affect dogs and cats, will also be discussed, in addition to first-line recommendations and medications that can...
Sponsored by
2022-04-06
08:53 min
How is conflict handled or perceived in your clinic? Are there any subtle signs you are missing that could help you prevent or manage conflict within your team? Our Practice Playbook expert, Dr. Cyndie Courtney explains how to effectively address interpersonal conflict and what you can do to help avoid conflict in the first place, including policies you can implement to support your team's well-being and ensure optimal patient care.
Sponsored by
2022-04-06
5:58 min
How is dermatology different from other specialties? Watch this exclusive video as Dr. Charlie Pye describes her diverse and fulfilling career. She talks about the mentors she had the opportunity to work with over the years and some unusual cases she's encountered in her practice. Tune in as she talks about what she finds most challenging in her work and how to stay happy as a dermatologist.
2022-03-10
01:01:10 min
When was the last time your client initiated the discussion about their pet's weight? Although more than 50% of our pets today are considered overweight or obese, very rarely do our patients present for weight-related reasons. When they present for illness, the obesity issue may be just one in a long list of challenges facing the pet and their pet parent. But what if weight loss could play a significant role in managing the presenting complaint? Learn from our panel of experts as we discuss:...
Sponsored by
2022-02-28
59:09 min
Monday morning starts off great. But then you check your schedule and see your next appointment is marked "very nervous cat" or "can't get cat out of carrier for exam," you can't help but feel stressed as the appointment approaches. With the right tools and strategies, you can offer support to this family, create a more comfortable environment for your patient and reduce your own stress.
Sponsored by