Feel like a little bit of binge watching? Access all of CommuniVETTM's video content on Vet TV!

No time to waste when care is critical. For more information on this range of liquid nutrition diets, contact your Royal Canin® representative. This content is sponsored and does not necessarily reflect the views of CommuniVET™.
Sponsored by
2019-11-05
In this webcast, Dr. Mason shares tips to help veterinarians, as well as other members of the in-clinic team, to better assist pet owners in making this most difficult decision. Special attention is given to communication by reconsidering the vocabulary to use and the relevant information to share. She also talks about the logistics related to euthanasia appointments in order to improve the experience for everyone involved, while providing tips on self-care for veterinarians and in-clinic...
Sponsored by
TECHNICAL SERVICES VETERINARIAN AND VOLUNTEER Employment opportunities within veterinary medicine are diverse! Through this video interview with Walt Ingwersen, DVM, DVSc, Dipl. ACVIM (SAIM), CommuniVET™ is proud to shine the spotlight on an animal health professional who has chosen a different path. Learn about his experience and how he contributes to the evolving needs of veterinary medicine in his role as a technical services veterinarian and volunteer with WSAVA. Meet Walt Ingwersen, DVM,...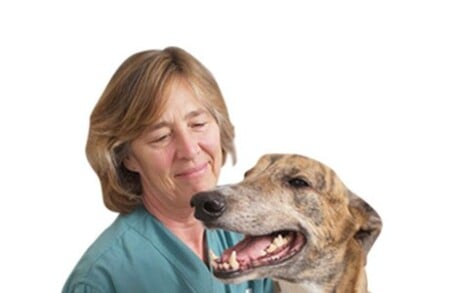 Dr. Mathews's professional journey took a whole new turn when she chose to go back to school to pursue her studies in veterinary medicine. After working in a mixed practice for about a year, she worked on expanding her skills and knowledge, eventually giving her the opportunity to develop the emergency and critical care medicine residency program at the Ontario Veterinary College. In this video, she explains the trajectory that led her to emergency and critical care medicine and how the...
2019-10-17
Join Sarah Silcox, DVM and Founding director and President of the Canadian Association of Veterinary Cannabinoid Medicine, as she takes a brief look back at the history of cannabis prohibition and legalization, followed by a more comprehensive look at our current legislation and how it impacts veterinary clients, patients, and veterinary professionals.
Sponsored by
For more information about Galliprant™, contact your Elanco representative. This content is sponsored and does not necessarily reflect the views of CommuniVET™.
Sponsored by
2019-09-13
Malnutrition is much more common in veterinary patients than you may realize. Drs. Bersenas and Parr will discuss why early enteral nutrition, using feeding tubes, should be a priority for critically ill cats and dogs. They will also talk about key nutrients for recovery and provide dietary examples. Lastly, they will utilize common case examples to demonstrate appropriate feeding strategies when using feeding tubes.
Sponsored by
2019-09-13
Obesity is one of the most commonly encountered diseases in veterinary medicine and its prevalence is constantly increasing. In honour of National Pet Obesity Awareness Day on October 9th, the Canadian Academy of Veterinary Nutrition has formed a panel of experts to review the practical aspects of obesity management, including a step-by-step weight loss program, tools to help facilitate client communication, and ways to work together as a team to improve weight control initiatives within your...
Sponsored by