Feel like a little bit of binge watching? Access all of CommuniVETTM's video content on Vet TV!

Sometimes, despite our best intentions, things don't quite go as planned. Mistakes are made. Outcomes don't meet expectations. And when these situations occur, team members often experience distress, self-doubt and shame. It's important to remember that the very nature of the work we do as veterinary care providers makes mistakes and unanticipated outcomes inevitable. That some situations are beyond our control. And that mistakes that do occur often cause no significant harm to patients....
Sponsored by
Do paper piles seem to be growing and multiplying? Are there boxes of stuff pilling up in your basement? Are there textbooks that no one has consulted in over 20 years and "orphaned" coffee mugs gathering dust on clinic shelves? More importantly, did you know that untidy, cluttered and disorganized environments can result in feelings of anxiety and overwhelm? The good news is that breaking free from clutter can help you feel calmer and more in control of your space… and your life – which...
Sponsored by
Are you facing challenges amid an increasing "anti-vax" mentality that has spread to the pet world?Are pet parents questioning your vaccination recommendations?Boehringer Ingelheim asked world-renowned specialist, Richard Ford, DVM, Dipl. ACVIM, Dipl. ACVPM (Hon.), to share his views on the matter, including important facts to bring to pet owner's attention. This content is sponsored and does not necessarily reflect the views of CommuniVET™.
Sponsored by
2020-04-23
Assisted feeding of critically ill cats and dogs Dr. Alexa Bersenas and Dr. Jackie Parr are back by popular demand for a unique, live webcast-viewing Q&A event! To get the "party" started, we'll all get together online to watch (or re-watch, as the case may be!) the recording of the popular webcast on nutritional support that these engaging speakers presented last fall. What is malnutrition? How common is it in cats and dogs? When, how and why should nutritional support be provided? When...
Sponsored by
CommuniVETTM is pleased to welcome as its newest partner the Canadian Academy of Veterinary Dermatology (CAVD), a not-for-profit organization dedicated to advancing the science and practice of veterinary dermatology in Canada by providing education and resources for veterinary teams, supporting research, and promoting excellence in the care of animals with skin and ear disease. The Canadian Academy of Veterinary Dermatology (CAVD) is a not-for-profit organization led by a team of Canadian...
In this time of chaos and uncertainty, do you find yourself longing for things to be back to the way they were before the coronavirus pandemic? Does your mind get stuck spiraling into the "what-ifs" and worries brought on by stressful situations? Staying calm and centered in times of stress can be a challenge, but it is more important now than ever. Practicing mindfulness can help create a buffer allowing you to tone down conditioned reactions and make room for conscious decisions. What is...
Sponsored by
Open and honest communication in practice is key to having a happy team and maintaining smooth operations – yet many veterinary professionals admit to lacking the tools for handling tough conversations. Watch this webcast to learn how to handle these 'courageous conversations' with confidence, as Rebecca highlights various themes including the perils of avoidance and withdrawal, the use of neutral language, active listening and empathy for better engagement, tips for managing team conflict,...
How has the definition of dogs considered to be at-risk for leptospirosis changed over the last decade?How does seasonality influence risk?Why scientific data now justifies including the leptospirosis vaccine as part of you core vaccination protocol?Boehringer Ingelheim asked internationally renowned specialist, Richard Ford, DVM, Dipl. ACVIM, Dipl. ACVPM (Hon.), to share his views on this matter. This content is sponsored and does not necessarily reflect the views of CommuniVET™.
Sponsored by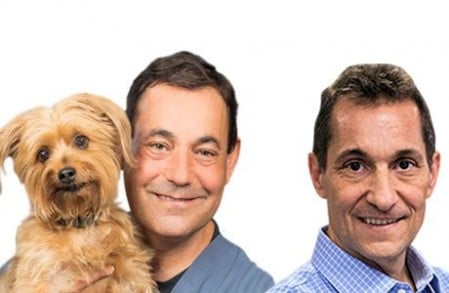 2020-04-07
40:00 min
Veterinary teams are responsible for looking after the health of animals, as well as educating pet parents about zoonotic risk. In this series of four short webcasts, Dr. Daniel Joffe and Dr. Mark Joffe, team up to explore zoonotic diseases from both a veterinary and a public health perspective, to help you better understand and address these important issues with pet parents. This webcast is part of a series of four presentations eligible for continuing education credits. After watching ALL...
Sponsored by