Feel like a little bit of binge watching? Access all of CommuniVETTM's video content on Vet TV!

Watch this short video as Dr. Michelle Evason discusses her new book entitled Tick-borne diseases in dogs: A Canadian perspective, which she wrote to help keep dogs and their owners safe from ticks. During this interview, she talks about what inspired her to write this book, what the content focuses on, and what makes it different from similar publications.
c/d Multicare Stress Feline is the first nutrition clinically tested to reduce the recurrence rate of Feline idiopathic cystitis signs, with ingredients to help manage stress. For more information about c/d Multicare Stress Feline, contact your Hill's representative. This content is sponsored and does not necessarily reflect the views of CommuniVET™.
Sponsored by
Why are veterinary professionals susceptible to developing compassion fatigue, depression and burnout? In this on-demand webcast, Dr. Jocelyn Anne Mason discusses this important issue, as well as things that can be done to identify related symptoms and help to treat the problem.
Sponsored by
Veterinary professionals are known for taking their work home - whether physically, mentally or both - often spending time thinking about the day's events, rather than making time for self-care or to enjoy non-work-related activities with loved ones. Although it might not always be possible to avoid talking or thinking about work when at home, there are ways to encourage work-life separation by disengaging from work and fully connecting with family and friends. It's more than simply creating a...
Sponsored by
2020-10-22
Proper elimination trials help complete dietary provocation testing in order to confirm or rule out a food allergy component; thereby, taking the guesswork out of dietary trials and allergy workup. This webcast will cover the importance of an elimination diet trial for allergic patients, including tips on avoiding and overcoming common challenges that can limit the usefulness of this very important diagnostic tool.
Sponsored by
As part of RVT Month, we are proud to bring you this interview with Brigitte Couturier, RVT, VTS (ECC), Emergency care team leader and continuing education coordinator at the Centre vétérinaire Laval and ATSAQ President. Learn about about her path to becoming a VTS and what you can expect if you embark on this journey too! Brigitte Couturier is an RVT specialized in emergency and intensive care. She is also the President of the Association des techniciens en santé animale du Québec (ATSAQ). In...
2020-10-19
Watch this webcast to learn how marketing, senior wellness testing and nutrition combined can benefit your patients and clinic with four leading experts in the field. For additional information, please contact Purina Canadian Veterinary Resource Center at 1-866-884-VETS(8387) or IDEXX Laboratories Customer Support at 1-800-667-3411.
Sponsored by
2020-10-14
In this presentation, Dr. Céline Leheurteux will address a variety of aspects surrounding pre-euthanasia sedation, including: the position of veterinary associations regarding sedation;tips on painless injections;the two-injection method;injectable sedation protocols;oral sedation protocols for reactive pets.
Sponsored by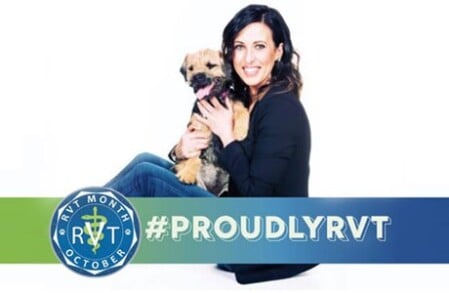 What better way to celebrate RVT Month than with an interview with newly appointed Director of veterinary technologist, learning & development, at VCA Canada, and proud RVT, Shannon Gervais. Shannon has been a proud RVT and a member of the OAVT for 20 years and certainly one of the greatest supporter of professional development of RVTs! During this video, she tells us about her career path which has brought her to work in varied positions within the profession, her new role at VCA and what...