2022-06-22
60:00 min
Join us on June 22 at 3 p.m. (EDT) to share your perspective with your peers through fun polling questions while learning how to interpret and apply current vaccination guidelines in your practice. Join us for the first of a three-part webcast series discussing companion animal vaccination protocols. During each webcast, two general practitioners who have a special interest in vaccination will lead a unique and innovative discussion-based forum that will focus on vaccination issues raised by...
Sponsored by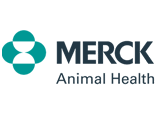 2022-06-08
60:00 min
Join us on June 8 at 3 p.m. (EDT) to gain additional insight into appetite management in sick and healthy cats. Cats are notoriously fussy about their food. So, it is easy to imagine the additional struggle sick cats in hospitals and cats with chronic health conditions must face with their intake and appetite. During this webcast, Dr. Jinelle Webb, internal medicine specialist, and Dr. Kelly St. Denis, feline specialist, will explore the challenges of encouraging appetite and maintaining...
Sponsored by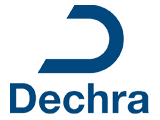 2022-05-31
90:00 min
Join us on May 31st from noon to 1:30 p.m. (EDT) to see the positive effect change can bring to your practice. Part 1 - Dr. Conny Mosley (20 min)Is it time to change your approach to osteoarthritis? Part 2 - Dr. Dave Nicol (60 min)Step up or step back: Leading teams through change. In this two-part webcast, Drs. Conny Mosley and Dave Nicol will discuss change from different perspectives: Dr. Mosley will discuss changing the approach to osteoarthritis (OA) treatment, while Dr. Nicol will...
Sponsored by