2022-04-27
20:00 min
CommuniVET™ is happy to bring you a wealth of knowledge about diet and nutrition every quarter in our new and exclusive APPETITE magazine! Heading our editorial team is none other than Dr. Caitlin Grant, who has recently completed a three-year residency program through the European College of Veterinary and Comparative Nutrition and earned a Doctor of Veterinary Science degree in nutrition at the Ontario Veterinary College. Pet obesity is a hot topic in veterinary clinics, so we've decided...
Sponsored by
2022-03-23
01:00 min
New WSAVA Veterinary oncology glossary With its complexities and specific vocabulary, cancer can be a difficult topic to address. This is why the WSAVA's Oncology Working Group has published a new glossary of terms to help improve communication and understanding surrounding veterinary oncology. Available online in 10 languages, this resource was created in hopes of encouraging owners to discuss their options more confidently and effectively with their veterinarian after receiving their pet's...
2022-03-11
01:30 min
WE CAN SPEED WOUND HEALING BY UP TO 50% We now have a clinical tool that helps us provide the level of care that can reassure the pet parents who have placed their trust in our hands for treating their pets efficiently in the least traumatic way. "The purpose of the Grey Wolf Wound Care Algorithm is to provide an easy-to-use clinical tool to help improve patient outcomes and to be able to treat approximately 90% of the wound cases that are seen in general practice." - Dr. Rhea Plesman Wound...
Sponsored by
2022-06-22
60:00 min
Join us on June 22 at 3 p.m. (EDT) to share your perspective with your peers through fun polling questions while learning how to interpret and apply current vaccination guidelines in your practice. Join us for the first of a three-part webcast series discussing companion animal vaccination protocols. During each webcast, two general practitioners who have a special interest in vaccination will lead a unique and innovative discussion-based forum that will focus on vaccination issues raised by...
Sponsored by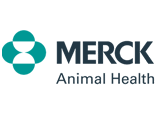 2022-06-08
60:00 min
Join us on June 8 at 3 p.m. (EDT) to gain additional insight into appetite management in sick and healthy cats. Cats are notoriously fussy about their food. So, it is easy to imagine the additional struggle sick cats in hospitals and cats with chronic health conditions must face with their intake and appetite. During this webcast, Dr. Jinelle Webb, internal medicine specialist, and Dr. Kelly St. Denis, feline specialist, will explore the challenges of encouraging appetite and maintaining...
Sponsored by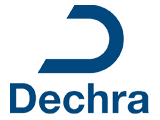 2022-05-31
90:00 min
Join us on May 31st from noon to 1:30 p.m. (EDT) to see the positive effect change can bring to your practice. Part 1 - Dr. Conny Mosley (20 min)Is it time to change your approach to osteoarthritis? Part 2 - Dr. Dave Nicol (60 min)Step up or step back: Leading teams through change. In this two-part webcast, Drs. Conny Mosley and Dave Nicol will discuss change from different perspectives: Dr. Mosley will discuss changing the approach to osteoarthritis (OA) treatment, while Dr. Nicol will...
Sponsored by